Chipped or fractured teeth can cause excruciating pain, as anyone who has ever had one knows. Front Range Smiles in Parker CO professionals can repair chipped teeth in one quick appointment, so there is no need to worry about it. I have compiled three exciting facts about chipped teeth for your consideration.
One Interesting Fact: Causes of Chipped Teeth

Although each individual's dental health is unique, the Parker CO dentist has observed that poor oral hygiene is the most common cause of chipped teeth. Poor oral hygiene can adversely affect dental health, leading to the chipping or cracking of your teeth.
The Parker CO dentist explains that people who are inconsistent with brushing their teeth could develop tooth decay and chip one or more teeth when they bite down hard on hard foods, such as hard candy.
In addition to dental implants, Front Range Smiles has observed that other circumstances, such as old fillings that fail and fall out, can cause your teeth to chip and fracture, resulting in tooth fractures and even tooth loss. Other causes of teeth chipping are severe tooth decay, facial injuries, and unusual ways in which one or more teeth are used (cracking nut kernels, for example) or unusually using their teeth.
Two interesting facts: Teeth can chip without warning.

Patients who say they can't remember when a tooth was chipped aren't surprised by cosmetic dentists in Parker, CO. There are many reasons for this lack of recall, including the fact that you might not realize you have chipped a tooth until you begin to feel pain months later.
Patients experiencing that type of pain will rush to their local Parker CO dentist as soon as possible to get an urgent fix to the problem. In addition, some patients can detect a chipped tooth immediately. Some people have experienced noticeable symptoms caused by the chip, such as a noticeable indentation on the front of the tooth or rough edges on the surface of their tooth.
Front Range Smiles is the best place to go when you chip a tooth so that a solution can be taken care of as soon as possible. At Front Range Smiles, we are pleased to say that most chipped teeth can be treated when you make an appointment with our dentist.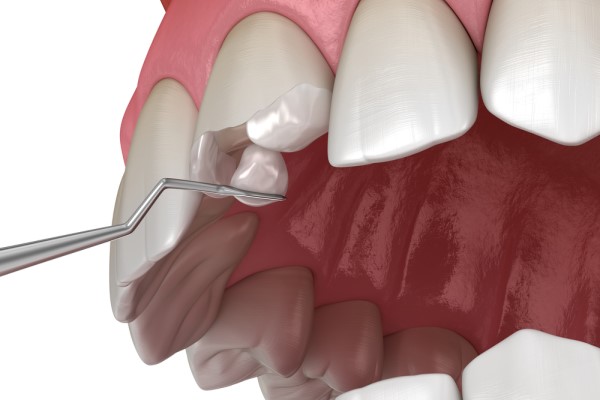 It is essential to take some precautions during the interim to ensure your health while waiting for your cosmetic dentist in Parker, CO, to arrive. Several treatments can be used to deal with the pain associated with a chipped tooth, including taking an OTC painkiller, placing paraffin wax or gum over the sharp edges of the chipped tooth, and rinsing your mouth with a saltwater solution. As you wait for an appointment with your dentist, you might also want to limit your diet to soft foods so that you won't worsen your condition.
Three interesting facts: There are several options for treatment

Depending on your specific circumstance, a chipped or fractured tooth can be repaired with the most appropriate treatment, so consult our doctors about the best treatment option. Dental veneers may be recommended to restore your smile's beauty and attractiveness if you have chipped one of the front teeth.
If failed fillings contribute to the chipped tooth, replacing them with white fillings may also be a part of your treatment options. As a result, there may be better options for replacing any missing teeth if the damage is extensive.
In addition, dental bonding can also be used to repair a chipped front surface resulting from a dental accident, suggests one dentist. If you have chipped or fractured teeth, several options may work for you, depending on the circumstances surrounding the chipped or fractured teeth. For example, you may want to invest in a crown, a bridge, or an implant.
In addition to this, you may not even be aware that your teeth are chipped. You should visit Front Range Smiles every six months or as often as your Parker CO dentist recommends to detect this anomaly as early as possible. During regular dental examinations, our professionals will be able to detect chips or other defects in your teeth. When you place your dental health in the capable hands of the professionals at Parker Dentist, you will be able to regain your beautiful and functional smile once again.